The holiday season is filling me with passion. I feel my heart being drawn toward people, causes and charities, knowing I will only be happy this Christmas if I'm benefitting others.
We should be looking out for other human beings, even if it's in a small way. If you're looking for a present for a friend or aren't sure what you want for Christmas, take a look at these brands that support a variety of causes and provide employment opportunities around the globe.
Slumlove Sweater Co.
This sweater company currently employs women in Nairobi, Kenya, where they hand-knit sweaters, beanies and scarves. Founder Ava Darnell's purpose in starting this company was to provide women an opportunity to work and earn money to feed their family and send their children to school, but a portion of each purchase goes to giving children scholarships to attend schools outside of the slum.
Shop Slumlove Sweater Co.'s sweaters, beanies and scarves here.
Noonday Collection
This business impacts artisans and their families, as well as adoptive families, all around the world. Noonday Collection is currently working with 30 artisan businesses in 13 countries, employing 2,000 artisans and therefore 8,800 family members. The goal of Noonday is to empower women, cherish children and connect the world.
Shop Noonday Collection's jewelry and accessories here.
Alex and Ani
Yes, this popular jewelry company has products that give back to your favorite nonprofits! Organizations featured include the American Heart Association, the National Autism Association and A Wish Come True. Take a minute to visit their Charity by Design page and learn about each nonprofit, buying a bracelet to support whatever non-profit speaks to you.
Shop Alex and Ani's Charity by Design here.
Market Colors
Like so many other give-back brands, Market Colors is focused on providing craftsmen with jobs to better their lives and the lives of their families. A team of designers works side by side with craftsmen, ensuring high quality and creating sustainable income for those crafters. The style of Market Colors' products is comparable to that of Madewell and J. Crew, but supports a great cause.
Shop Market Colors' jewelry, bags and accessories here.
TOMS
Toms made the idea of one-for-one consumerism a popular concept in the United States, and has continued to expand a ridiculous amount since it was founded by Blake Mycoskie. Moving past shoes and eyewear, TOMS now carries coffee supplies to provide safe drinking water to regions wear TOMS Roasting Co. sources their coffee beans. Also featured on the site is a section of other give-back brands.
Shop TOMS apparel, coffee products and fellow brands here.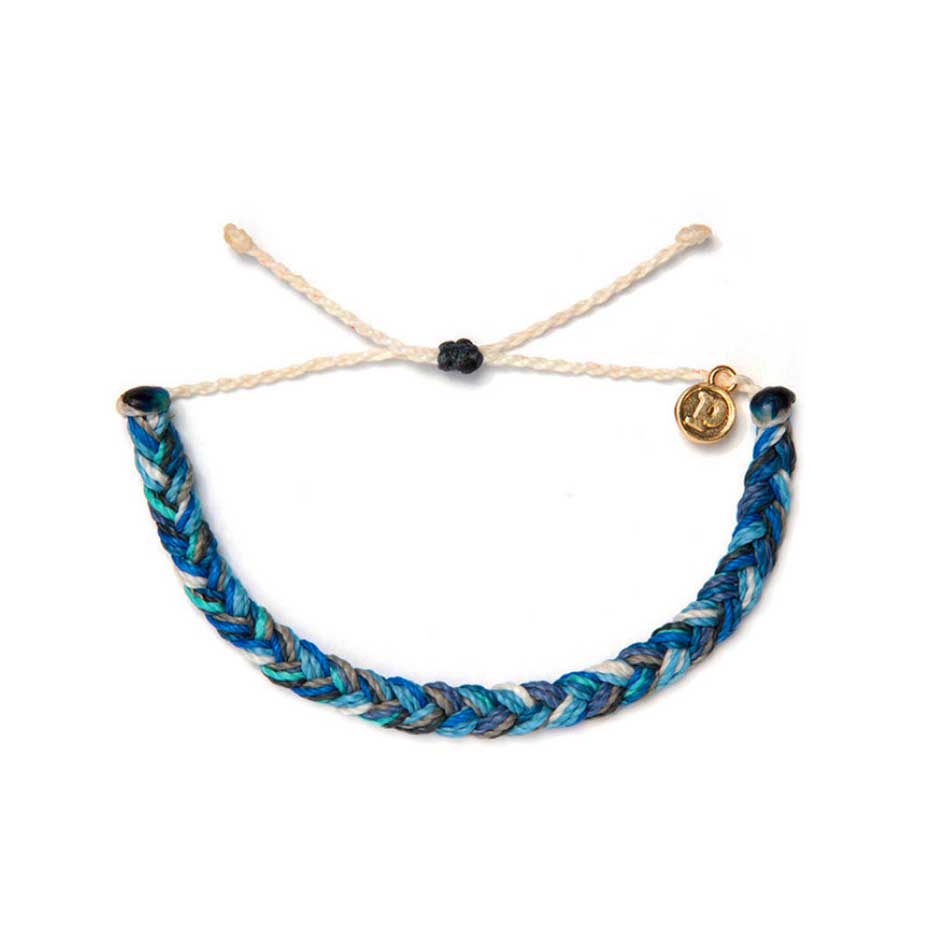 Pura Vida
These simple, beachy bracelets are handmade in Costa Rica and based out of San Diego. Not only do founders Griffin Thall and Paul Goodman donate 1% of their yearly sales to environmental organizations worldwide, but Pura Vida also has a Charity Collection that supports animal awareness, environmental causes and different health conditions. They are extremely affordable as well, which makes them perfect stocking stuffers and gifts for friends!
To shop Pura Vida's Charity Collection, click here.
Sevenly
What makes Sevenly unique is their 7-day cause campaigns, which encourage customers to purchase products where 7% of the profit goes toward the cause of the week. Shoppers can choose to partake in the 7-day cause campaign or they can search past campaigns and causes. Their designs are both meaningful and graphically pleasing!
Shop Sevenly's apparel here.
Mitscoots
This local brand employs transitioning out of homelessness to work on packaging orders, each order donating an equal quality item to someone in need. Their double focus on not only giving a basic necessity to someone in need but also helping people provide for themselves makes this an extremely innovative company with great products.
To shop Mitscoots' socks and apparel, click here.
Never feel like you can't make a difference or question how big of a difference you're making! You may be ordering just one sweater from Slumlove or one necklace from Noonday, but that small purchase (and your referral of the company to friends and family) can keep someone employed a day longer.